Every year on September 10th is World Suicide Prevention Day, a day to raise awareness and destigmatize the topic of suicide worldwide. The theme for this year is "Creating Hope Through Action," and hopefully, after reading this, you are empowered with the knowledge to take action and potentially prevent suicides.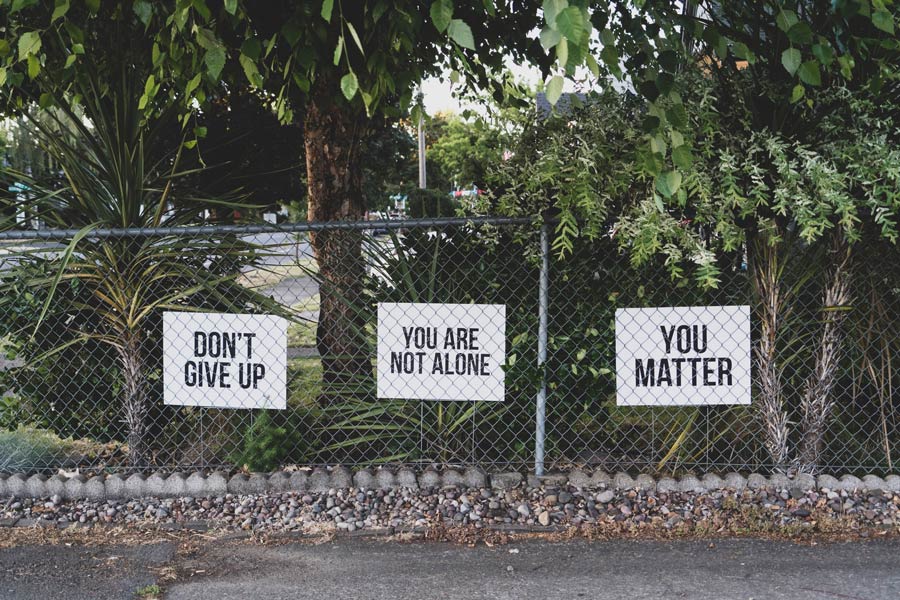 According to the World Health Organization (WHO), suicide is a public health priority as the research conducted identified the following outcomes:
More than 700,000 people take their own life.
For every person that takes their own life, approximately 20 others attempt suicide. 
Every suicide and attempted suicide affects families and communities and can have long-term effects on those left behind. 
Suicide is the fourth leading cause of death for individuals aged 15–29-year-olds.
About 77% of suicides occur in low- and middle-income countries.
Those diagnosed with mental illness, specifically depression, are about 20 times more likely to die by suicide than those not suffering from depression.
Tackling the issue of suicide is fraught with stigma and taboo because of its association with mental illness. Only 38 countries worldwide have adopted a suicide prevention protocol.
More specifically, in Hong Kong, the statistics show:
Generally, a higher rate of suicide compared to that of the WHO every year, and suicide rates holding steady for the past five years.
Males are more likely to take their own lives compared to women.
The elderly (60 years old and older) are more likely to take their own lives.
The most common method of suicide is jumping, followed by hanging.
While the statistics may look daunting, the education and empowerment of individuals in society are critical. Here are a few things you can do:
Check in with those around you. Simply checking in with your family, friends, colleagues, and neighbors is a way of connecting to others. This simple act can change the course of someone else's life by showing you care.
Remember, you do not need to have the answers or to tell them what to do. Making that time and space to express their experiences, distress, or suicidal thoughts can provide a sense of connection. Talking about someone's suicidal thoughts will not encourage suicide attempts.
Research has shown that those who had suicidal ideation or had attempted were not looking for advice and instead were looking for an empathetic, compassionate individual to help guide them in the right direction.
Be aware of those who are not coping well. There are some warning signs to look out for, such as those expressions of hopelessness, uncontrollable anger, rage, and engaging in reckless behavior or risky activities without thinking of the consequences. There can also be increased alcohol or drug intake, withdrawal from friends, family, and society, and feeling anxious, depressed, or agitated. There can also be mood fluctuations, and they may isolate themselves from their usual group of friends.
Start a conversation with people, and don't be afraid to ask if they are suicidal. A common myth that most people have is that talking about suicide will encourage others to act on it. A listening ear, support, and connection are more likely to reduce distress and help restore hope. Encouraging them to seek professional help from a therapist can also be helpful.
Corporations can also help spread suicide prevention awareness and foster a working environment that seriously supports mental health and well-being. Data suggests:
We would spend more time in the work environment than with families, and as a result, co-workers may be able to notice shifts in someone's behavior or mood quicker, which can lead to individuals getting help sooner.
Male-dominated industries such as agriculture, construction, first responders, transportation, manufacturing, and medical-related occupations like physicians, veterinarians, nursing, and paramedics may have elevated risk.
Additionally, those who share the limelight, such as athletes, celebrities, and creatives, may also have an elevated risk of suicide.
By listening, leaders of corporations can become attuned, and the stress employees may be facing could further create an alliance, enhancing the confidence and openness of the topic of suicide in the workplace, thus reducing taboo subject surrounding the issue of suicide.
In the event of an emergency, please call your local emergency number (999), take yourself to the nearest emergency room, or call the Samaritans hotline (+852 2896 0000).
If you are interested in scheduling a session with Dr Kaili Chen or have further queries, please contact us today.
---
References
Centre for Suicide Research and Prevention. (2022, April 28). Suicide rate. Centre for Suicide Research and Prevention. Retrieved August 28, 2022, from https://www.csrp.hku.hk/statistics/
Detco. (2022, August 25). Resources – IASP WSPD resources, brief, banners, light a candle. IASP. Retrieved August 28, 2022, from https://www.iasp.info/WSPD/resources/
World Health Organization. (2021, June 17). Suicide. World Health Organization. Retrieved August 28, 2022, from https://www.who.int/news-room/fact-sheets/detail/suicide