Process Supervision Group
Facilitator: Dr. Sharmeen Shroff
A 6-month closed group for psychologists, counsellors, psychiatrists, trainees and qualified mental health professionals.
Interpersonal interactions within the group can provide members an opportunity to deepen their level of self-awareness and to learn how they relate to their clients.
The power of process groups lies in the unique opportunity to receive multiple perspectives, support, encouragement & feedback from other individuals in a safe & confidential environment.
Process groups are typically unstructured. There isn't a specific topic for each group session, but some of the groups may be focused on a particular theme.
Members are welcome to bring any issues to the group that they feel are important, and the primary focus of therapy in the group is on the interactions among group members.
Cost: HK$500 per session
80% attendance mandatory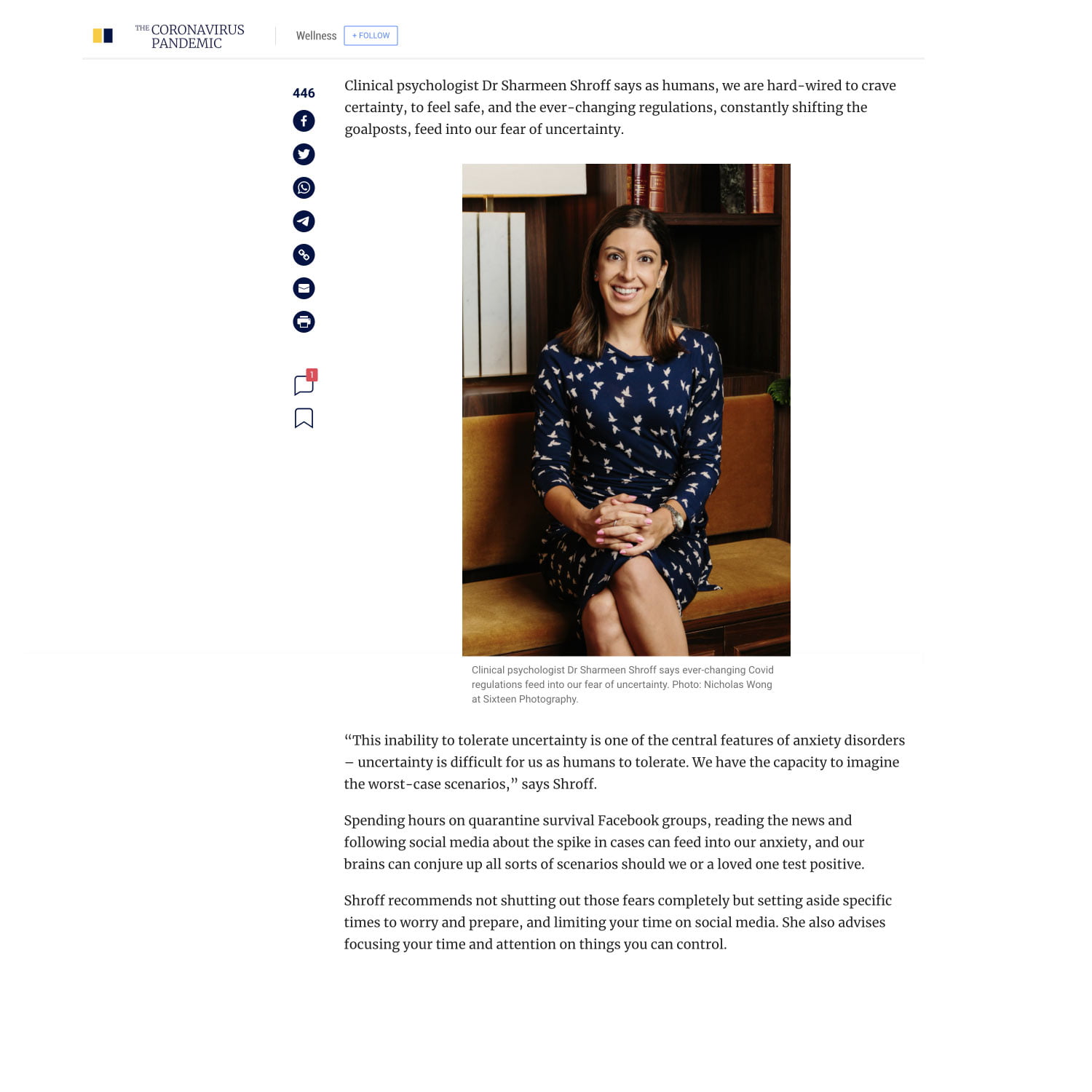 Dr. Sharmeen Shroff has over 14 years of Clinical experience & 9 years Supervisory experience. She has worked in community mental health centers, private psychology clinics, medical clinics & hospitals in Hong Kong, the United Kingdom & the USA. She has been intensively trained to practice and supervise from a psychodynamic depth perspective.
Psychology & Counselling Services