Why Is Employee Wellbeing A Priority?
In order to work at their best and contribute to the success of their organisation the mental health and wellbeing of employees is crucial. When employees aren't feeling their best, they can't work at their best.
With an estimated 12 billion working days lost every year to mental ill health, investing in your employee's mental wellbeing has never been more of a priority.
By safeguarding the mental wellbeing of your employees, you can:
Create a mentally healthy workplace
Encourage employee wellbeing and productivity
Reduce the visible and hidden costs associated with mental ill health
Increase employee morale and engagement
Reduce rates of absenteeism and presenteeism
Improve employee experience, retention, and talent management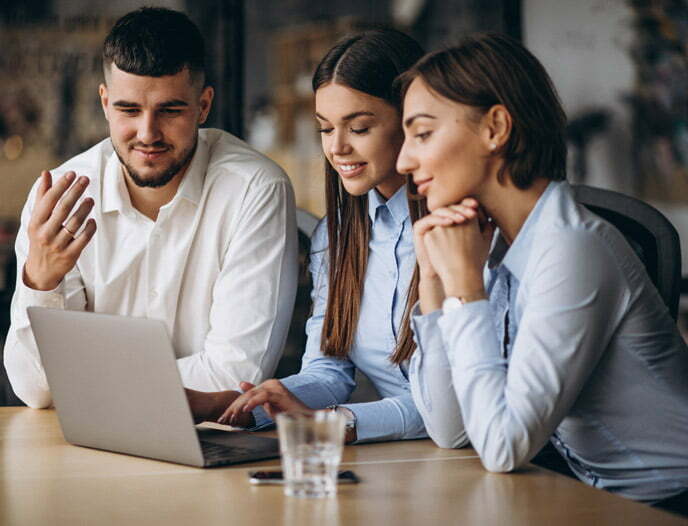 The Cost Of Doing Nothing Is Far Greater
Than Investing In Evidence-based Prevention
One of the top drivers of employee engagement is how much employees believe the organisation they work for has a sincere interest in their wellbeing.
When it comes to mental health and wellbeing, there is no one size fits all, which is why we take a holistic approach and work closely with you to understand the needs and core objectives of your organisation to find solutions which work for you.


Our Bespoke Mental Health Training Includes:
At Central Minds we understand that every organisation has unique objectives, priorities and challenges when it comes to mental health and wellbeing at work, and we are passionate about utilising our extensive clinical experience and rigorous academic knowledge to ensure that you are taking the necessary steps to safeguard and support better mental health in your workplace.
Our mental wellbeing programs are exclusively created and delivered by Central Minds Clinicians.
We offer:
Unique insights and real-life examples from our experience working with clients facing the same challenges as your employees.
A true understanding of the stressors faced in everyday life and how the Covid-19 pandemic has exacerbated these for employees.
Evidence-based resources, toolkits, and case studies from leading organisations as well as our own invaluable clinical experience.
We utilise an integrative approach to define what a mentally healthy workplace should look like. Our training focuses on protecting the mental health of employees, promoting wellbeing, and addressing mental health conditions, regardless of cause.
We can deliver a wide range of focused or bespoke training which is tailored to both your business and employee's needs, a few examples of these are:
Sustainably Transforming Workplace Mental Health – Senior Leadership Team Training
Transforming Workplace Mental Health – Middle Management Training
Leading with Empathy
Mental Health in The Workplace
Building Healthy and Sustainable Habits
Mindfulness and Self Care
Resilience and Optimising Emotional Recovery in a Pandemic
Burnout, Stress and Anxiety Management
Strategy to Improve Organisational Mental Health and Wellbeing
Here are some key takeaways from our training sessions:
Understand the challenges and stigma surrounding mental health
Identify the signs of mental health deterioration in yourselves and your employees
Address specific concerns employees may be facing within your organisation
Leadership skills and behaviours to drive performance and reduce stress and burnout
A tool kit of actionable approaches to create healthy habits, routines and sustainable teams
Actionable implementation of strategic interventions to improve your employees mental health and wellbeing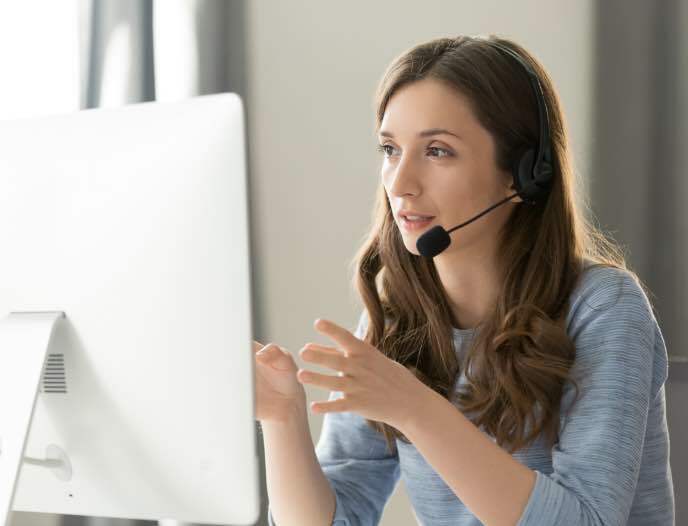 Employee Assistance Programs
An Employee Assistance Program (EAP) is a voluntary, work-based program that offers confidential assessments, short-term counselling, referrals, and follow-up services to employees who have personal and/or work-related problems.
EAP's address a broad and complex body of issues affecting mental and emotional well-being, such as alcohol and other substance abuse, stress, grief, family problems, and psychological disorders.
Central Minds currently works with clients from the professional service industry to supply a work-based therapy program that offers confidential assessments, short-term counselling, referrals, and follow-up services to employees who are experiencing personal and/or work-related problems.
Our corporate clients are made up of organisations within the professional service industry and the aviation industry across APAC. We are privileged to be working with some of the most well-known companies in the world including, but not limited to:
"What stands out when working with Dr. Shroff is her awareness of her ask. She understands, with impressive precision, how to land her key messages and insights, such that they are accessible and more easily applied in our everyday mental health journey. Dr. Shroff hosted a recent HSBC Ability mindfulness session and left participants more informed and better equipped to begin adding a moment of calm into their day-to-day. Focusing on the clinical benefits of a mindfulness practice, Dr. Shroff walked participants through the science and art of the practice. Starting with some best basics, simple benefits and box breathing, Dr. Shroff encouraged participants to seek out spaces and opportunities to incorporate calm or mind-filled breathing into their health and wellness regime. Most profoundly, Dr. Shroff left participants with an important reminder that mindfulness isn't about the absence of thought, but rather the awareness of it. I highly recommend Dr. Shroff as a guest speaker, instructor, or personal counselor. Her approach leaves participants a little more informed and much more empowered to manage their mental health."
Adam Hayden
Marketing Strategy & Planning | HSBC Asset Management
Co-Chair HSBC Ability Hong Kong
"As a company that is active in several Asian markets, at Dragonfly Asia-Pacific we were keenly aware of the toll that this pandemic had taken on the mental well-being of our team. As such, we worked with Central Minds to create a short webinar in August 2021 to help raise awareness of the tell-tale signs of emotional stress, how to handle it as leaders and activities that our team could undertake in order to improve their overall emotional well-being. Sharmeen and the team did a great job of putting together a presentation and workshop for the team in a way that could be understood and accepted across different cultures. With emotional and mental well-being becoming a more critical and better-acknowledged health issue across the corporate world, we feel that the work being done by Central Minds to improve awareness of the issue is helpful in not only contributing to the wellbeing of our team members, but is the kind of program that helps in establishing us an employer that truly cares about its people. We recommend to any company looking at doing the same for their team members to consider inviting Central Minds to assist given their extensive knowledge in the subject."
Mathew Mendelsohn
Co-founder Dragonfly Asia-Pacific Limited
"I was amazed and encouraged by the feedback from our people after their joining in the recent process group sessions facilitated by Brian and Sharmeen. They told me that it was very cathartic, reassuring and empowering. It was not something our people could have imagined JLL could have achieved in being so open on mental health and wellbeing.
We are also grateful to hear from our people that the sessions led to them initiating a happy Friday catch up with a group of colleagues and friends who ever worked in the same team years ago. It's indeed helping even more people as a result.
We truly appreciate the partnership with Brian and Sharmeen to celebrate the fact that the culture we have all contributed to building in our firm enabled us to have such great sessions."
Winnie Tsien
Head of Human Resources, Hong Kong, Macao & Taiwan
Jones Lang LeSalle Limited
"As a leading global business we are extremely aware of how crucial the mental wellbeing of our employees is but also recognised that this is an area where we require expert guidance and support. It was important for us to partner with a provider who could offer extensive knowledge and experience to support us in developing a long term sustainable strategy and maintaining a healthy workplace culture.
We have been extremely impressed with the professional services provided by Central Minds, they have understood our objectives, created and delivered bespoke training which has brought mental health back to the forefront. The therapists delivered the training sessions in a way that really puts participants at ease, they share their knowledge and experience and our employees particularly found the interactive aspects and breakout groups very useful.
I would not hesitate to recommend Central Minds to any other company who is looking to support and protect their employees' mental wellbeing and I look forward to working with them further. "
David Griffiths
CEO- APAC at adm Group Ltd
"This is our second year partnering with Central Minds to organize mental health workshops for our employees at adm. We were once again thoroughly impressed by the teams' insights, professionalism and sincerity in delivering the workshops, in a way that was engaging and welcoming to all levels within the company. Participants from the workshop walked away armed with knowledge and practical tips on how to better take care of employees' mental health, and the skills needed to bring conversations about mental health to the forefront.
Thank you once again to the team at Central Minds in supporting our company in maintaining a healthy workplace culture! We are dedicated to continuously integrating mental health best practices into the everyday work life of our adm community. We look forward to future workshops to further develop our awareness on mental health issues across all management levels. "
Idoya Ramon
Finance Director – APAC at adm Group Ltd
"To celebrate World Mental Health Day, we organized a seminar on 13 October to raise awareness for mental health conditions and help employees understand what they can do to help themselves and their colleagues to improve their mental health.
We reached out to Central Minds due to their extensive knowledge and experience in mental health. Plus, they had substantial experience working with other corporate clients on delivering customized training catered to their employees' needs.
Their professionalism and understanding of the topic really impressed us. We greatly appreciated their efficiency and effort and would recommend Central Minds to any other company looking to offer training to employees on how to support and protect their mental wellbeing."
Sonal Chugani
Group Diversity & Inclusion Manager – John Swire & Sons (H.K.) Ltd.
"This is to thank your organization, Central Minds, for organizing the "Leading with Empathy" workshop for our senior leadership team members. I particularly appreciate the sincerity and effectiveness of this workshop.
In times like this, it is increasingly important to Lead with Empathy. Your workshop has been an important trigger for each one of us to reconsider our leadership styles. The suggestions by Bhavna Bharvani, the facilitator, provided us with actionable next steps.
We hope to scale this to our next level of managers shortly. Wish you all the best for what you're doing on this very important topic for the society."
Amit Raheja
General Managers – Hong Kong & Macau – Johnson & Johnson MedTech
"On April 14th, The Women's Foundation's Mentoring Programme 2021-22 cohort had the amazing opportunity to be part of an insightful Mental Health session led by Dr. Sharmeen Shroff and Dr. Zoe Fortune from Central Minds. Our participants learned about some practical tools to support our mental health, especially given these challenging times in Hong Kong. We were reminded of the importance of talking about mental health and ended the session with a much needed breathing exercise. Thank you so much Sharmeen, Zoe and Central Minds for sharing your time and expertise with us."
Alexandra Hong
The Women's Foundation
Psychology & Counselling Services
We recognise the courage it takes to seek professional support. If you have questions and would like to know more about working with us, please check out our frequently asked questions or fill out the contact form below. Once you have submitted a contact form, a member of our team will be in touch with next steps within 48 hours.
Use Exit G to leave Central MTR Station.
Unit 2001 Ruttonjee House,
Ruttonjee Centre, 11 Duddell Street, Central, Hong Kong
Please note: Central Minds voicemail and email are only checked during normal office hours. In case of emergency please attend your nearest emergency room or call 999 for immediate assistance.
Get the latest news and articles on Central Minds to your inbox