The holiday season is the most wonderful time of the year…right? The answer may be more complex than you would think. A survey conducted by the American Psychological Association reported that although 3 out of 4 respondents have positive experiences, about 38 percent of respondents noted increased stress levels during the holiday season. Given the different social events, gatherings, cooking, and gift buying expected during this time, it's no wonder. In addition, perhaps still worrying about the pandemic and how it could affect family and friends can add to these already stressful events.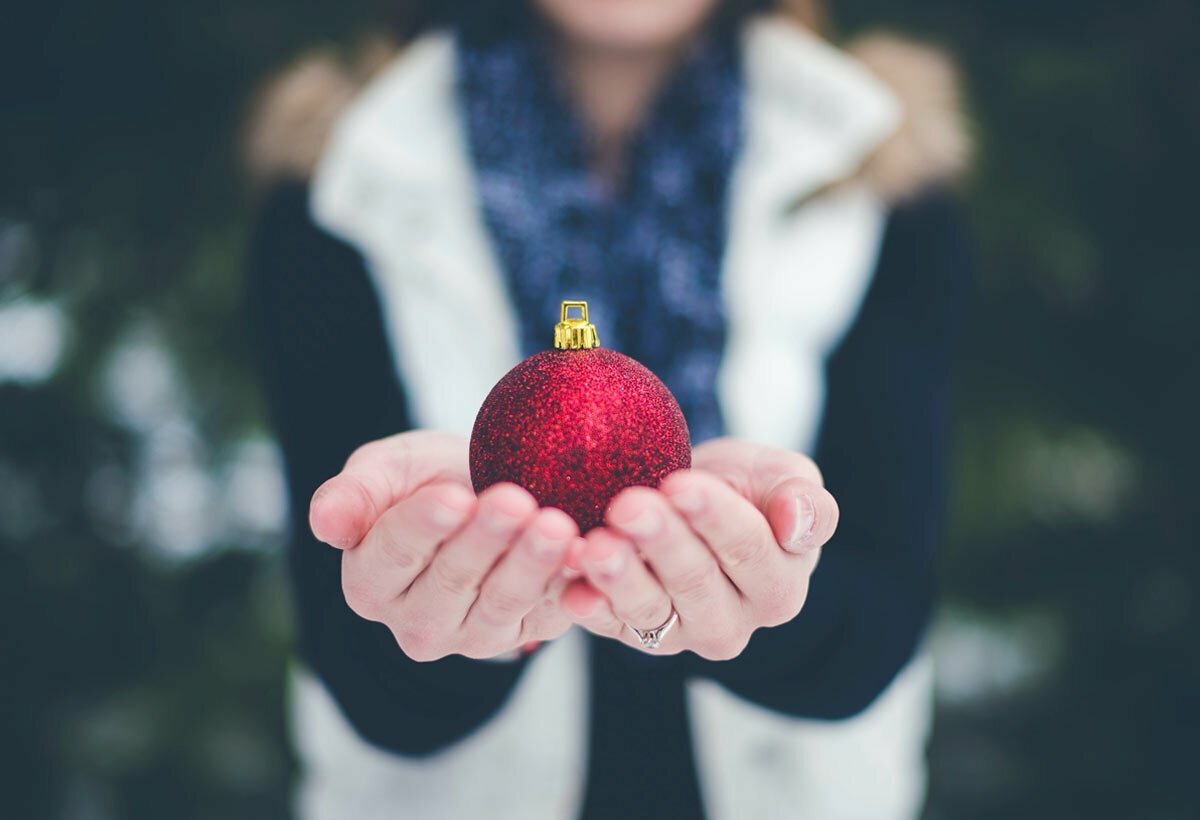 While we can be easily overwhelmed with stress, below are some points to consider preparing yourselves for the upcoming festive season:
It's OK not to feel OK. Acknowledge your feelings and know that just because it's the holiday season, you do not have to be happy all the time due to various reasons.
Connect with others. While it may be tempting to isolate yourself, it is crucial to reach out and connect with others in your community. Reaching out can provide you with the much-needed support and companionship you deserve, whether in person or virtually. Additionally, being able to speak to someone and share your experience about your stress may be helpful.
Another great way of connecting with others can be volunteering your time or doing something for others. Not only do you get to help those in need, but it's also a great way to broaden your friendship circle and lift your spirits.
Set realistic expectations. The holidays do not have to be perfect. More than likely, they are never perfect. Traditions and rituals are fantastic, but circumstances may change, so consider the main reasons for celebrating the holiday season.
Everyone is different. As tempting as it may be to change family members and friends, it is essential to remember that everyone is different and may not live up to our expectations. If there are any issues, set them aside until another time. Also, if others get upset when things do not go as planned, they probably feel the effects of the holiday stress as well.
Keep to a budget. It would be wise to budget how much you can spend and stick to it. Remember that money cannot buy happiness. Instead, try:
Creating a homemade gift.
Starting a gift exchange like secret Santa or white elephant.
Donating to a charity in someone else's.
Get organized. Although this may seem systematic, scheduling specific days to meet with friends and family, food making, shopping can help reduce stress levels.
The power of saying 'no.' While it may be tempting to attend every holiday get-together, saying no empowers you to be in control of your time and schedule. The danger of saying yes when you do not feel like you want to participate can leave you feeling resentful and overwhelmed. However, if you cannot say no due to circumstances, try to remove something else from your schedule.
Stick to healthy habits. It's the holiday season! Might as well overindulge. Although this may be tempting, try to reduce the overindulgence as it usually adds to stress levels and guilt. Try these suggestions:
Continue with your regular physical activities, if possible. If not, try your best to continue exercising.
Continue getting plenty of sleep.
Continue eating healthy. Whether it's a snack before a holiday meal to avoid the temptation of sweets, drinks, or cheese, or healthy meals between the festive ones, it is important to continue these healthy habits.
Utilize mindful breathing or meditation.
Avoid excessive use of tobacco, alcohol, and drugs.
Being conscientious about the amount of information we consume and how it can influence your emotions. Therefore, taking some time away from reading about the news can be beneficial.
Most importantly, practice self-compassion as creating a balance can be difficult. Try not to be overly critical of yourself.
Me time. Make sure you are nurturing your own needs as well. That could be participating in an activity you enjoy or taking a break by yourself without distractions. The activity should reduce stress by clearing the mind and restoring inner peace, such as:
Listen to music.
Take a walk.
Read a book.
Watch a movie.
Seek professional help if needed. It is important to note that if you have tried all the above and still feel sad, anxious, irritable, hopeless, and overwhelmed that last for some time, please reach out to your doctor or mental health professional.
If you are interested in scheduling a session with Dr Kaili Chen or have further queries, please contact us today.
---