Since the pandemic hits us in 2020, we are talking about mental health way more frequently than ever before. In a way, that has brought a lot of people's attention to their mental wellbeing. However, it shouldn't have taken a pandemic to serve as a wake up call in raising awareness of our mental health.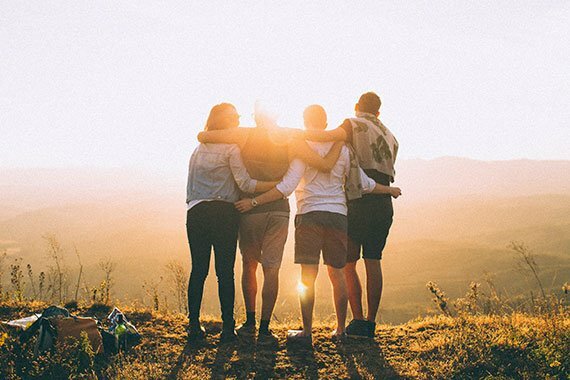 According to the World Health Organisation, depression is now the leading cause of disability worldwide and the major contributor to the global burden of disease. From a public health's perspective, government and policy makers should be concerned of the impact mental illnesses are costing to the society at large. COVID-19 has brought a huge mental burden particularly for medical professionals working frontline, people who are isolated and living alone, people with pre-existing health conditions or mental health conditions. Have we been able to reach out and express care for these people around us?
Aside from policy makers, corporates and multinational companies can also take part in leading the commercial world to build a more compassionate workplace in the midst of a pandemic. For instance, an increasing number of corporations (e.g. LinkedIn, Bumble, Nike etc) are giving their staff a week off as mental health breaks to avoid collective burnout from stress. Some also advocated for zoom-free Fridays, such that employees can maintain their wellbeing in this new normal of working from home.
As for us individuals, the pandemic has no doubt led us to reflect more upon our mental health. There are still a handful of people stigmatising those with mental illnesses as "being weak", that they should "think positive" and just "snap out" of their dark thoughts. As we are experiencing the unrelenting drag from the pandemic, I believe we may now be able to relate more with the feelings of lethargy and stuckness as if there's no light at the end of the tunnel. From this pandemic, we have learnt how important it is to remain connected with people we love. Let us take this opportunity to have more compassion for those around us and those who are experiencing mental illness. We can begin by taking notice of the symptoms of low mood and anxiety around the people we are close to, for instance, checking if people have little interest or pleasure in doing things, have they been worrying non-stop, feeling down or on edge most of the time in the past few weeks. If their answer is yes, this may raise a red flag and you can consider discussing with them the possibility of speaking to a trained professional. Let us all take a collective responsibility in taking care of each other's mental health!